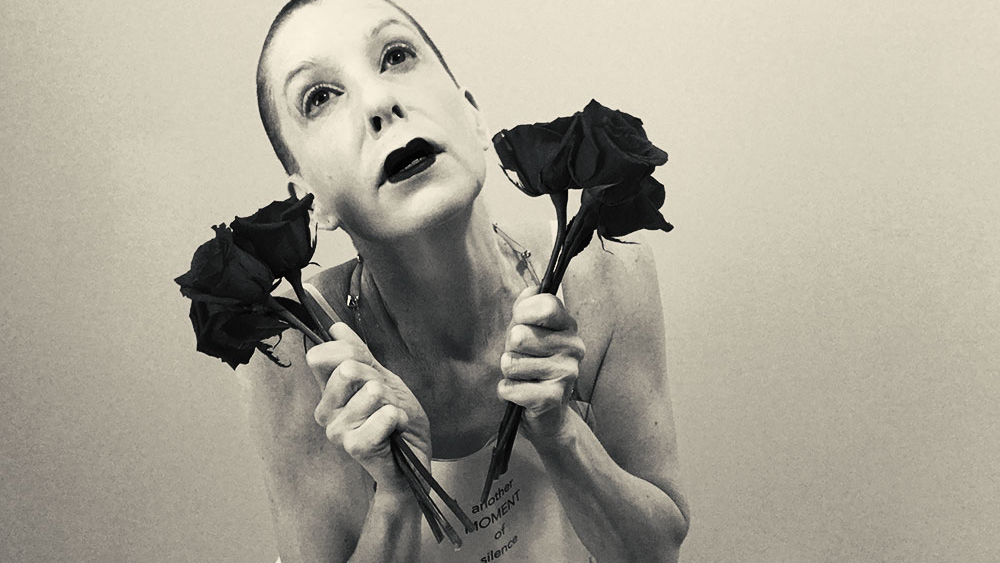 GENERAL CLASS/WORKSHOP INFORMATION
Contact me to receive updates on workshops or to schedule a workshop.
Each workshop is a creative investigation into improvisation based on performative approaches, traditional and contemporary butoh and as well as Noguchi Taiso, contemporary and modern dance, performance art, dance theater and sound.
Butoh training encourages the dancer to explore many layers of existence. The following areas of practice are highlighted as creative tools for improvisation: vulnerability, liminality, intimacy, emptiness, imagination, articulation, viscerality, subconsciousness, continuous presence, power, relationship to time and space, and transformation.
Delivered in an approachable atmosphere which enables groups and individuals to develop and practice in a positive and challenging environment of exploration, the workshops are suitable for dancers, actors, performance artists, musicians and anyone interested in exploring butoh improvisation as a means of creative investigation.
All aptitudes and abilities are welcome. No previous experience required. Participants are encouraged to work at their level.
PARTICIPANT COMMENTS
Constance delivered what I can only describe as a life changing workshop. This workshop opened my eyes to look deep within myself, to learn to understand myself and to really feel. This workshop had me hooked from the beginning, when Constance shared her passion deeply with us for butoh. A kind natured, disciplined professional, Constance allowed us all to be inspired through her guidance, her imagery and her knowledge.
Constance's butoh workshop made me realize that moving very slowly meant I needed to be so much more aware of my body, it's articulations and intimations of movements. I could apply this level of concentration to movement when I am dancing at speed.
Constance's butoh workshop is revealing and riveting, real, powerful, a lot of heart. Mindful to the detail of all aspects of life. The dance is everything that is.
I really enjoyed the butoh workshop. It was a beautiful reminder of how specific intentions when articulating the body can be so powerful and captivating.
Lovely workshop. Great to feel my body and explore movement.
It's all Butoh, thank you Constance for your constant guidance in this class. Very interesting for me as someone who is always rushing. It's nice to slow down and listen to my own body, with no right or wrong.